Abundant Life Blog

Welcome to 40 Days of Prayer with Abundant Life Worship Center
Over the next 40 days, we will put our focus totally on being a people of prayer and praying together on one accord. To help you with this process, we will be posting a weekly blog, and on each blog you will find a daily meditation to add to your prayers. We also ask that you make use of the monthly prayer calendar found on your Abundant 7 Announcements. Prayer Journal Week 1
What is Prayer?
Prayer in its simplest form is "talking with God, listening to God, and moving with God." It is a divine conversation that results in guidance and direction to bring God's will to pass on earth as it is in heaven. Prayer should become more than just words. It should become a deeper expression of the soul and spirit and communication with our creator. Because of its spiritual expression, prayer should become a lifestyle.
Read more...
---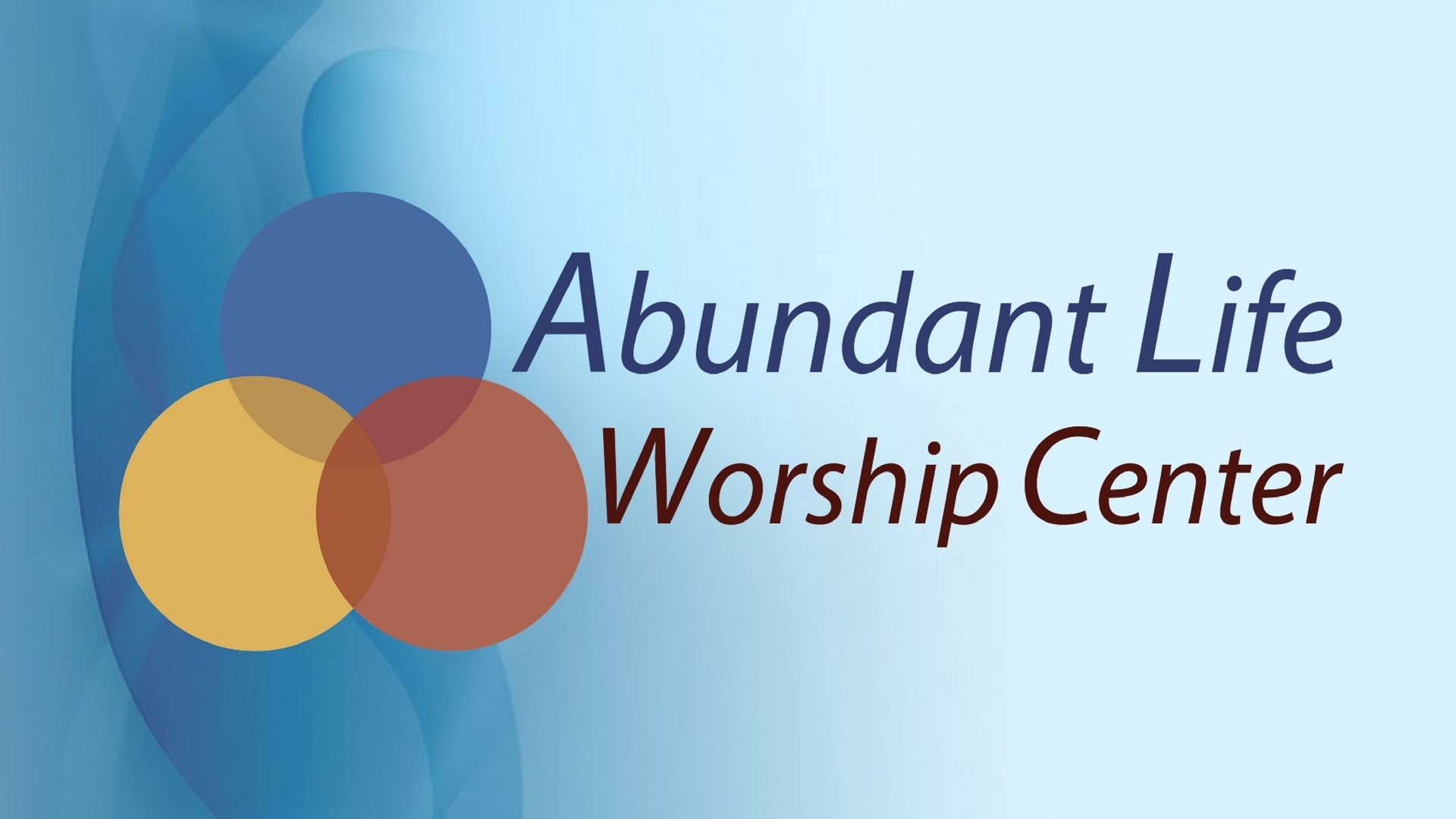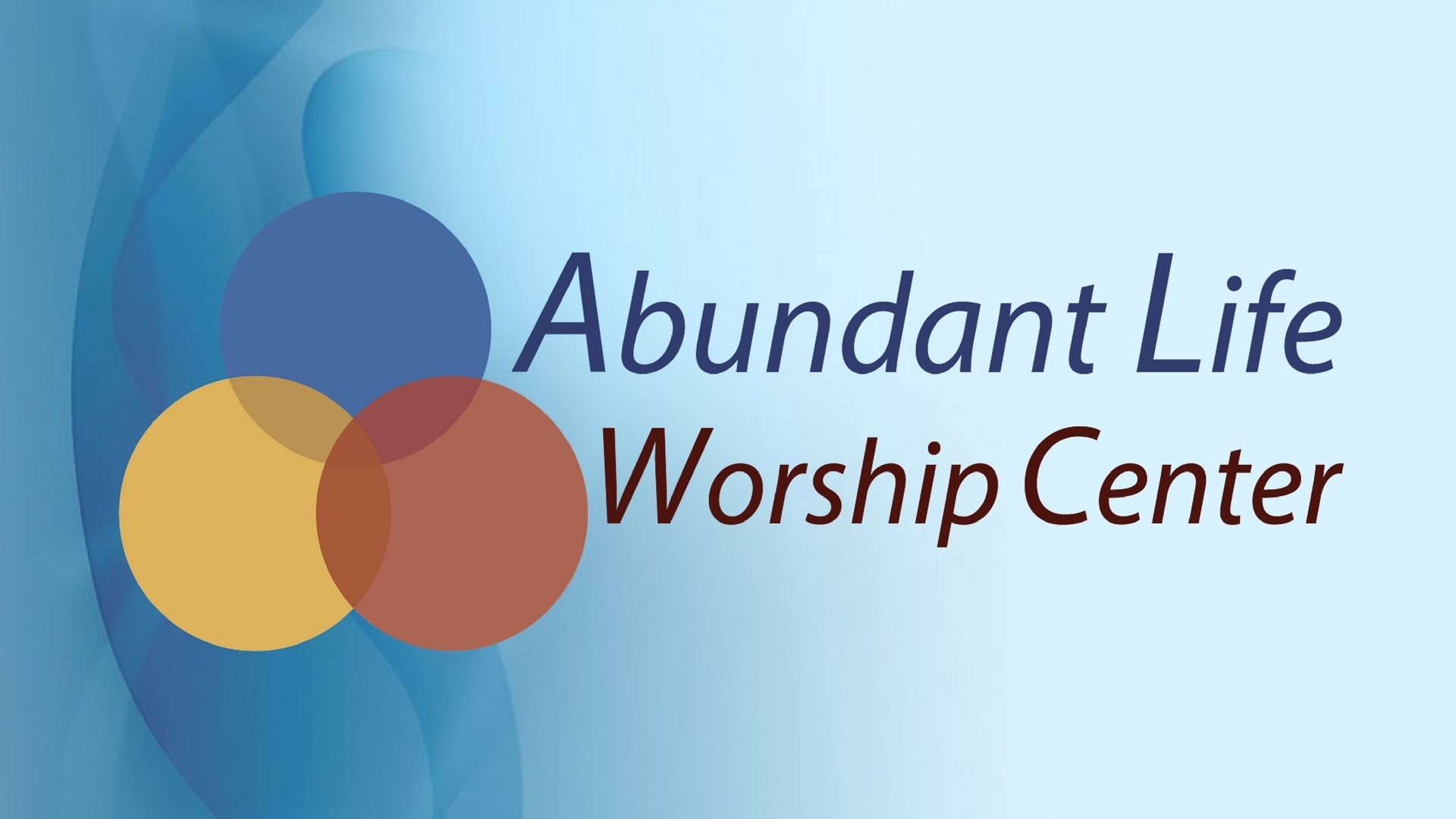 Imagine you are having a conversation with God and He opens by asking, "I have given you the key to the Kingdom, can I trust you to do what I have asked you to do my child?" Beaming with delight that God has chosen you for this honor you blurt out, "Of course Father, You can trust me!" Anxious to prove yourself to Him, you watch every step and hold the key tight every night and look at it all shiny and new each dawn. As time passes nothing out of the ordinary is happening and your Father hasn't even mentioned the key in a very long time. You start to wonder why He picked you "to do nothing" but hold on to it. Soon you forget about the key and carry on as you did before you received the key from your Father. For many this is what the gift of salvation is like. We know Jesus is "the key" and through Him, we are granted grace and access to the Throne. Because we aren't overtly asked to use our key, we grow lackadaisical about the responsibility that comes with it.
From the Genesis to Revelation, God has declared a chosen people and said of them, "You are my people and I am your God." He reminded Isaac in Genesis 26:24; Moses in Exodus 3:6 and 6:7; and Leviticus 11:44. Similar declarations are in the synoptic Gospels when Jesus speaks in John 8:42; 14:1; and 20:17 as well as Acts 7:32 and Revelation 19:10 so one must ask,"Why does the Lord remind Believers so many times, one hundred to be exact, that He is our God? Perhaps He is asking us a question through His declarations and subsequent actions. Perhaps He is asking, "Can I trust you?" He is asking if as His people we will worship Him before anything and anyone else? He is asking if we will observe His commandments and honor His grace. He is asking if we will love our neighbors as we love ourselves. He is asking if we will bury the talents He has given us or if we will do as He commands and multiply.
Embodied in God's trust is the concept of stewardship. Stewardship is the revelation that God is the creator and owner of all things, and the recognition that we [His people] have been entrusted with resources to fulfill God's purposes.¹ Can He trust you to be a good steward of the keys to the Kingdom? He created us and then empowered us with the capacity to rule and create other things. Can God trust you to serve as steward of a mission that puts reconciliation first? Can He count on you to reconcile families, husbands and wives, disobedient children, angry bosses, the stranger in the street? Can He trust you to give Him the glory, honor, and praise that He deserves for all that comes forth through us? What have you been given and what are you doing with it? Are you giving God your all? How do you know? As your brother or sister, can I trust you to pray for me when you disagree with me? As the sons and daughters of God, can we be counted on to do His will at all times over and above what seems right to us?
In the Old Testament God showed us He does not care about religiosity as He exalted His son Jesus over and above the Sadducees and the Pharisees. He is not impressed that we go to church every Sunday or attend weekly Bible study. While these are important activities, He really takes notice when we trust Him unconditionally and multiply what He has given us. God called it "wicked and lazy" when one of His children hid their talent instead of choosing to multiply it (Matthew 25:14-15). You have been given His promise as a new creation in Jesus Christ. You have been given talents. You have heard directly from God through Holy Scripture. Can you be trusted with all that pertains to life and godliness? Can you be trusted to choose life over death?
——————-
1. Derry L. Moten , You Have Been Given, pt. 1, Abundant Life Worship Center, January 1, 2017
Contributor: Tara Lynn Gray
---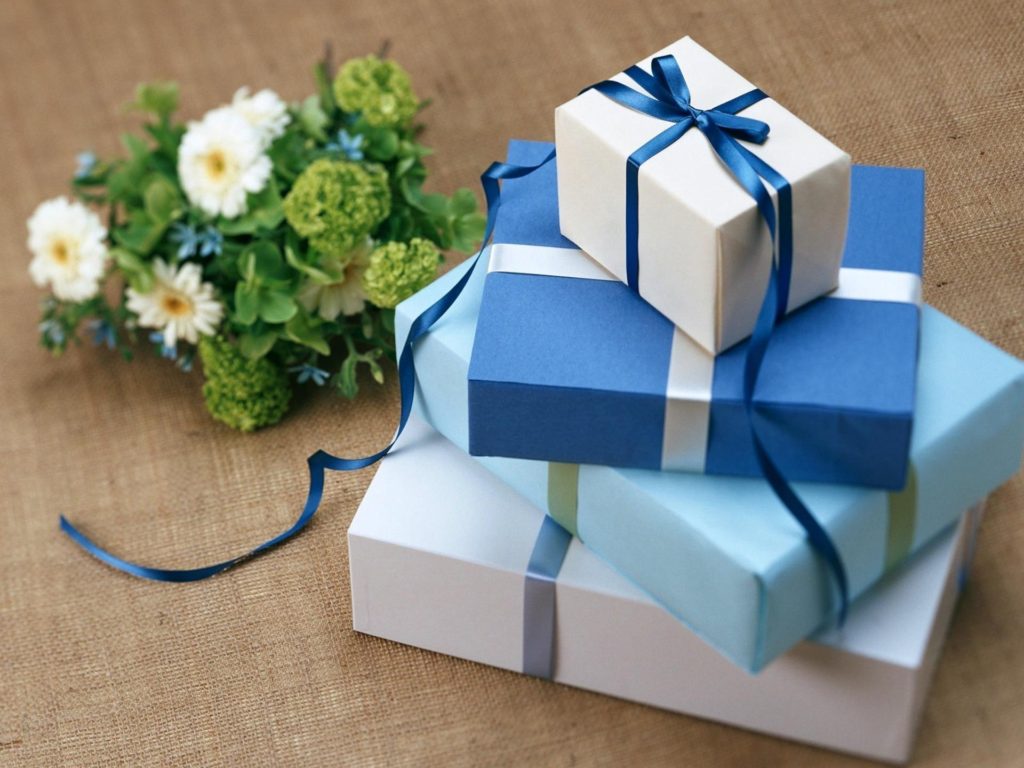 During the Christmas holidays, we will use many words that start with the letter "P" as we decorate trees, wrap presents, plan our parties, pack items for shipping, ask the kids for a little peace and quiet, count the people on our guest lists, and set the table with placemats, poinsettias, and pine combs. As we prepare to eat, we will pray in public and in private covering all who are present at our place as well as those afar. We will thank God for His promise to keep us and bless us as we prepare for another year while secretly having one eye on Mom's pumpkin pie. Oh yes, the moment the last guest is gone and the wrapping paper is thrown away, we think back on the day with pleasant memories and dream of a pillow on which to lay ourselves down to sleep. The perfect way to end a perfect day.
Saints let us remember that there are many other "P" words that come up on Christmas day for those that are less fortunate. There are many in pain from the loss of loved ones at this time of year. There are others living in poverty and the streets are their place called home. Yet still others, children I say, with parents in prison and no one to protect them from the pushers, pimps, and pros determined to cheat them of their potential. Let us rise and intentionally plan to be present in the lives of those around us. In all of your giving this season, give the gift of presence. Be prominent in the life of someone suffering in plain view.
Touch the people around you. Be the presence of Christ, praying for those you pass by, those you see in the store, people at the gas pump but most especially for those you see sleeping in doorways, bus stops, and the back of buildings. Be a representative of the Prince of Peace (Isaiah 9:6). Pray without ceasing and help manifest the possible. If I be lifted up, I will draw all men unto me (John 12:32). As Pastor Derry says, "Don't neglect what is in your hands."
You are blessed to be a blessing and in this holiday season the biggest and the best "P" is giving is the gift of presence. Be present in every moment having eyes to see, ears to hear, and a heart to understand (Matthew 13:15-17). Merry Christmas!
Contributor: Tara Lynn Gray
---